A bungee that is too loose will come undone. This essentially defeats the purpose of a tie-down and puts your load at risk. Or, if it's too tight, it makes deployment difficult and when its time to unload, a bungee can turn into a loaded gun, dangerously recoiling back at an unsuspecting victim. With Just Adjust, you can adjust the heavy-duty strap to the exact tension you need. Moderately tight for more fragile or soft loads, or plenty tight for stout, heavier loads. Just Adjust uses heavy-duty strapping, instead of a rubber cord like an ordinary bungee. Strapping is far more reliable for strength, and a lot less likely to disintegrate over time when left in the elements.
And, Just Adjust's unique dual side SelectStretch design – one side elastic and the other a non-stretch strap, uses a cam buckle to connect them and is easy to use and lets you choose how much tension you want for any given job. It also allows for easier, safer disengagement.

The adjustable-stretch tie-down strap
Adjustable so it's never to loose or too tight.
Patented SelectStretch™ design
Dual-sided adjustability allows you to customize the amount of stretch
No SNAPBACK!!!
A JustAdjust strap will never come flying back at you
UV and All Terrain Proof
Don't worry about mold, mildew, or rot ever again.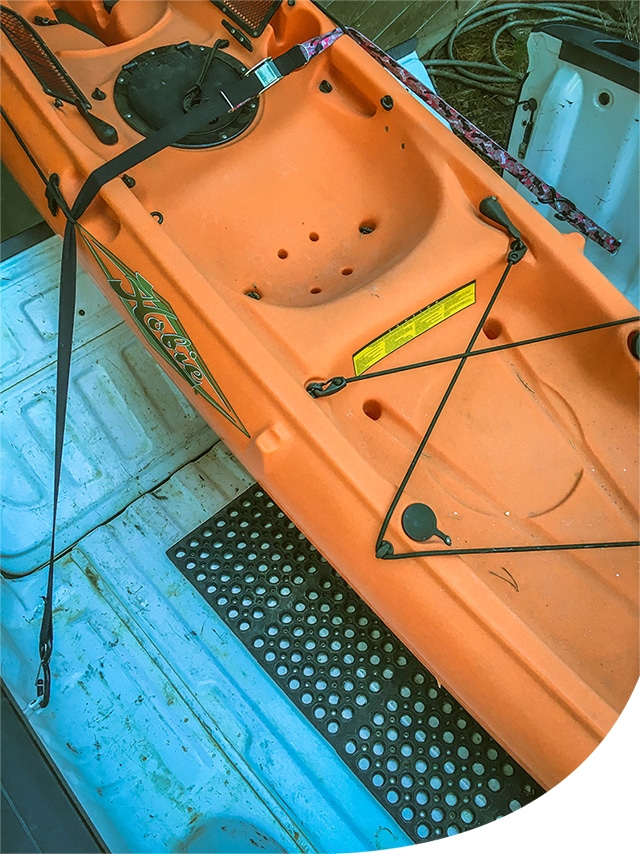 Reverse Pull

Add to cart

Dirt Bike Pink

Reverse Pull Strap

$

19.00

Cam Buckle Quick Tie

Add to cart

Argyle Red

Cam Buckle Quick Tie

$

13.00

Just Adjust Strap

Add to cart

BAD Green

Just Adjust Strap

$

17.50